Reduce electronic waste and help people in need

The Goodwill Good Electronics program provides FREE, safe electronics recycling and provides work opportunities for individuals with disabilities.
Here's how it works:
Donate any brand of computer equipment or electronics, excluding televisions, to any Goodwill donation site
Each computer is wiped clean of data, according to Department of Defense standards
Each computer is recycled or refurbished for sale online and in our stores
No charge pick-up from businesses in metro Denver and northern Colorado. PLEASE NOTE: Goodwill does not provide residential pick-up of electronics.
Sellable computers are refurbished and sold in stores and online at great prices
Other computers, electronics, and parts are recycled in our R2:2013 Certified recycling facility located at 6850 Federal Boulevard
---
Your donations provide jobs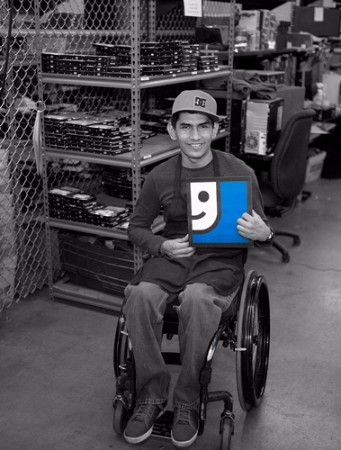 The Good Electronics program is a FREE way for Coloradans to recycle computer equipment in an environmentally safe way, while also helping people in need. In addition to keeping e-waste out of our landfills, program provides individuals with intellectual and physical disabilities an opportunity to work in the growing field of sustainability. Goodwill provides its employees a supportive environment, a way to learn new skills, and the feeling of empowerment by earning a paycheck. 
Electronics that cannot be refurbished and reused are recycled at the R2:2013 Certified facility located at 6850 Federal Boulevard. Goodwill Industries of Denver follows and maintains the top industry standards for electronics recycling. Goodwill Denver is the only Goodwill chapter in the country to be awarded the prestigious R2:2013 Certification to-date. Several other Goodwill chapters are currently going through the certification process, and Goodwill Denver is assisting with training. Click here to learn about Goodwill's recycling efforts.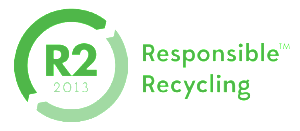 Proceeds from the computer recycling program support Goodwill's job training and education programs in the community for at-risk students and disadvantaged and disabled adults. 
To schedule a pick up from your business location:

303-412-4999
Learn more about aligning your business with a great cause here.