Get connected to FREE job-search help!
Are you looking for work, but keep getting turned down?
Do you have a complicated work history?
Do you need a resume refresh or tips on interviewing?
Goodwill Career Connection Centers can help!
Goodwill Career Connection Centers provide help, training, and resources in finding a meaningful and lasting career. These FREE services are available to anyone 16 and older.
Job search assistance
Skills training
Computer skills classes
Application assistance
Resume help
Interview practice
Dress for success seminars
GED and citizenship classes
Classes & times vary at each location. See class schedules for details.
Access to computers, internet, and fax machines
Click here to view the Career Connection Center locations and monthly class schedules!
---
BankWork$

Goodwill Industries of Denver has partnered with BankWork$ to offer a free training program for adults with barriers to employment that provides a pathway to a career in the banking industry and helps graduates find jobs at local financial institutions. Goodwill Industries of Denver facilitates the 8-week intensive curriculum which provides training in the skills needed for jobs such as bank tellers, customer service representatives, and personal bankers. BankWork$ also offers job interview practice, job placement assistance, and ongoing coaching and mentoring to help with career advancement. The program culminates in a graduation ceremony and job fair where representatives at local banks interview graduates. 
If you are interested in enrolling in the next BankWork$ session please contact:
Bankwork$@goodwilldenver.org
303-386-2936
Goodwill would like to thank the following banking partners for committing to BankWork$ in the Denver metro area: Academy Bank, Bank of America, Bank of the West, Community Banks of Colorado, Citywide, KeyBank, State Farm, U.S. Bank, Vectra Bank, and Wells Fargo. If you are an employer within the financial industry and would like to get involved in the BankWork$ program, click here.
---
Looking for a job at Goodwill?
Check out what it's like to work for Goodwill Denver and browse our current job openings here.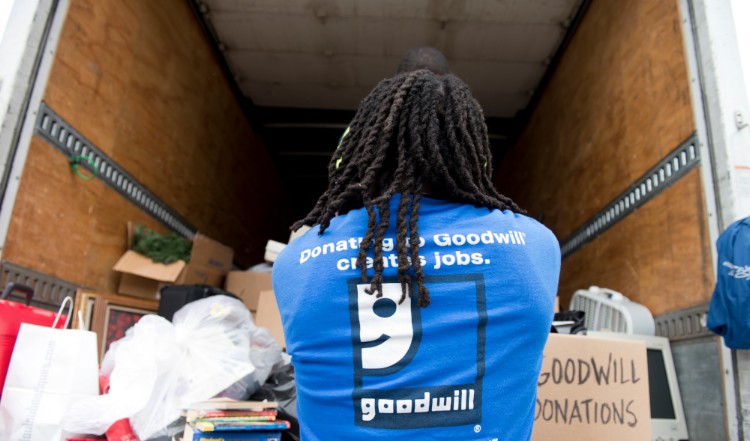 ---
Essential Soft Skills for Employment Digital Badge Program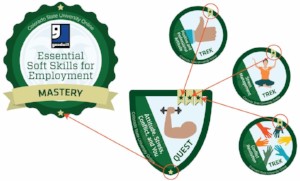 Goodwill Denver is partnering with CSU Online to offer this digital career development program. The online curriculum teaches students soft skills through seven online courses, giving you a foundation of knowledge and tools to be a valuable employee.
A new way to earn credentials and prove your competencies to employers, a digital badge is a symbol of expertise and accomplishment that you can share on your resume, on social media, and among your personal and professional networks. This program is a free service to participants in both Goodwill's youth and adult career development programs.
To get started, please contact Emily Blanchard  at eblanchard@goodwilldenver.org.
To learn more about each course and how to use your badges, click here.
---
SKILLFUL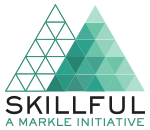 Goodwill Industries of Denver is proud to partner with the Markle Foundation to connect job seekers with job coaches through the SKILLFUL platform. SKILLFUL not only provides workers tools to find open positions in the Denver area, it also connects users with skills training courses for in-demand careers. The online tool keeps track of which industries are hiring, lets users know what kind of jobs are available and what skills are needed for those jobs. It then directs you to nearby training programs for those specific skills. The best part? You get a FREE job coach to help you navigate all of your options! Click here to start exploring your perfect career on SKILLFUL now!
---
Meet Brandon Madrid
Brandon is a graduate of our first BankWork$ cohort. Shortly after graduation, he was hired at a local Wells Fargo as a bank teller. Before starting the BankWork$ program, Brandon struggled to make ends meet and pay off medical bills working jobs in the construction and landscaping industries. Having to undergo kidney dialysis three times a week, these manual labor jobs starting to wear him out physically. After completing the program and having steady work with Wells Fargo, Brandon is thrilled to be financially stable for the first time and looks forward to finally paying off his medical bills. Watch more Goodwill Success Stories here.